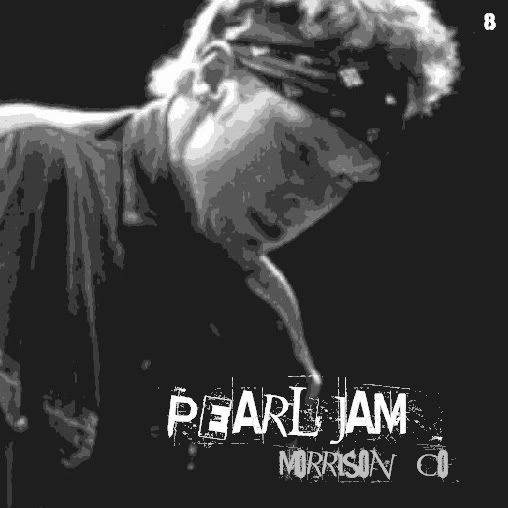 1995 Vitalogy Tour Show
Attendance: 9,000
Support Act:
Bad Religion
Long Road, Jeremy (new), Ship Song, Footsteps, Falling Down, Better Man, Last Exit, Spin the Black Circle, Animal, Tremor Christ, Corduroy, Not for You, Go, State of Love and Trust, Daughter/(This Boy), Garden, I've Just Seen a Face (Ed solo), Alive, Whipping, Lukin, Rearviewmirror/Improv (Words Seem Out of Place), Elderly Woman, Blood
Black, Porch, Immortality
Indifference
Show Notes:
PJ performs their first six songs seated, experiencing some of the effects of the altitude and taking a different approach from the previous night. 'Ship Song' is by Nick Cave.They get frustrated being seated (Stone declares, "All right, "fuck the seats") and they dump the chairs as they launch into 'Last Exit.'The 'Falling Down' tune surfaces five years later, forming the melody for the song 'Distress' on The Rockfords album. 'RVM' is interrupted to break up a fight. ("What are you guys fighting for? This is a rock and roll concert.") PJ picks up the song right where they left off.A new, slower version of 'Jeremy' is premiered here. The impromptu 'I've Just Seen a Face,' a Beatles' tune, is sung by Ed a capella. 'This Boy' is a song by an LA band, That Dog. Ed's parting comment: "Thanks for coming up to the mountain with us."
3-source mix: [Sonic Studios > TCD-D7(mod) > dat > shn > dEQ] + [Sonic Studios > TCD-D7 > dat > cdr > shn > dEQ] + [MarcSounds? > Denon DTR-80 > dat > analog > dat > cdr > shn > dEQ] > dEQ > cdr > FLAC