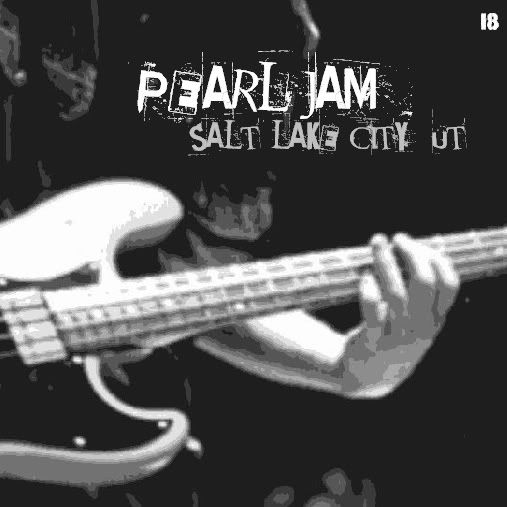 Support Act:
The Fastbacks
Go, Animal, Last Exit, Spin the Black Circle, Tremor Christ, Corduroy, Not for You, Lukin, Improv, Elderly Woman, Deep, Dissident, Daughter/(Pulled Up), Even Flow, Rearviewmirror, I Got Shit, Whipping, Immortality, Alive, Black, Blood
Red Mosquito, Better Man, Leaving Here, Footsteps, Porch
True to their word, PJ returned to Salt Lake City after the previous rain-out and played "twice as long," playing two shows.
Being the night after Halloween, the band hits the stage wearing costumes, Ed's being a very large alien head and alien gloves with long fingers. They proceed to toss items into the crowd (the band claiming it's candy corn and cigarettes).
Ed comments after 'Tremor Christ:' "I believe we've met before. We're gonna make good on our promise." There's a very sweet improv played before 'Elderly Woman.'
Ed's introduces 'Even Flow' as a song they "... learned off an old '50s jukebox." 'Red Mosquito' is a new song. 'Leaving Here' has an interesting intro. Monkeywrench Radio broadcast this show.
dSBD > dat > cdr (dropout on "Daughter" patched with "Road Rage" boot; cut on "Porch" patched with "Malaria" boot) > cdr > FLAC