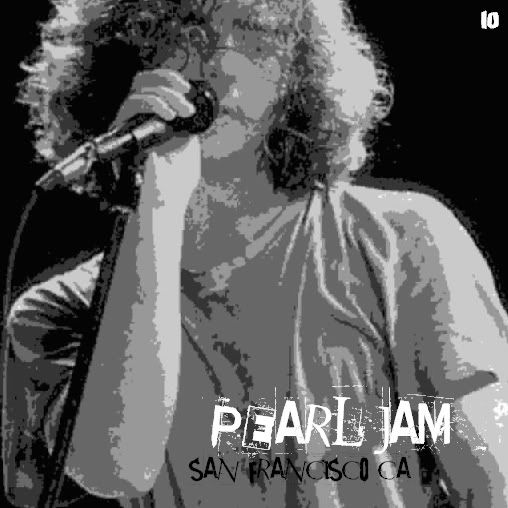 1995 Vitalogy Tour Show
Support Act:
Crash and Brittany, Bad Religion
Last Exit, Spin the Black Circle, Go, Animal, Tremor Christ, Corduroy, Not for You
Big Green Country, Act of Love, Throw Your Hatred Down, Powderfinger, Truth Be Known, Rockin' in the Free World, The Needle and the Damage Done, Hey Hey My My, I'm the Ocean, Down By the River, Downtown, Cortez the Killer
Peace and Love, Rockin' in the Free World
Ed leaves the stage ill after seven songs. Fortunately, Neil takes the stage and the audience gets an impressive Mirrorball premier. The crowd responds poorly to Eds leaving, and Jeff makes a short speech before the encore to try and calm them.
Source: Sonic Studios (DSM6) -> Sony TCD-D7(mod2)
Generation: DAT(M) -> DAT(1) 48khz -> FLAC
Transfer: DA-20 -> Monster coax -> DiO 2496 -> Soundforge 6.0 (resample to 44.1) -> CDWave -> FLAC frontend -> FLAC